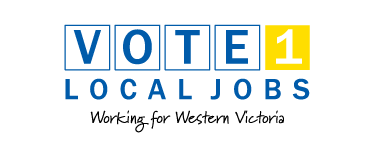 MEDIA RELEASE
A $10 entrance fee to the 12 Apostles will create a $20 million tourism fund to employ 50 new rangers and implement a range of identified tourism initiatives, says Vote 1 Local Jobs leader James Purcell.
Mr Purcell said it was time there was greater funding support for the Western District's tourism sector and this was an ideal way to provide that economic stream.
"The reality is our national parks and natural attractions are sadly underfunded and in need of greater support," said Mr Purcell.
"Given that we have 2 million visitors to the 12 Apostles annually, a $10 admission fee would generate up to $20 million in funding per year.
"We could employ 50 rangers at a range of parks across Western Victoria – including Tower Hill and Mount Eccles – while the balance of the $20 million could be used to implement tourism programs that have been included in strategies over many years, but there has been no funding to implement them.
"It's time to stop doing studies and undertake some of the work that has been identified."
Mr Purcell said the tourism sector was a multi-billion dollar industry to Western Victoria and supporting this sector would have many flow on benefits for the community.
"The multiplier effect is substantial. For every dollar spent in the region there's a further 84 cents of benefit to the broader economy.
"Supporting this industry and encouraging it to grow will have untold benefit to our region and in turn generate more jobs and greater investment in the Western District."